Bruce trail is situated in Ontario, Canada. It is one of Canada's famous hiking trails leading from Niagara escarpment (UNESCO's world biosphere reserve) to Georgian bay. The starting point for this Trail is Southern Terminus Cairn at Niagara River, Niagara, and ends in Tobermory . The northern point for this Trail is in Tobermory at the jumping-off point for Fathom five national marine park.
Hiking on the Bruce trail offers different types of tracks, including accessible courses for beginners and strenuous trails for all hiking-loving people of Canada for a challenge.
Total distance of Bruce trail
Distance – 900 km
This scenic route traverses nearly 900 km through southern Ontario, with over 440 km of side trails.
The starting point of the Bruce trail is Niagra
The ending point of the Bruce trail is Tobermory
Every year, many people ( Around 400,000 ) travel through this fantastic and challenging Trail. People attempt the Trail through different approaches. Some hikers try to explore it for a few hours during the weekend. However, Few nature and hiking enthusiasts make the complete Trail in one stretch.
It possibly takes 5-6 weeks for those with sufficient backcountry hiking experience.
Bruce Trail Conservancy (BTC) changed its name in 2009 from its previous name, "Bruce Trail Association," which reflects Bruce Trail's mandate to conserve the land on which it resides.
Bruce Trail is divided into nine sections with its own unique and amazing features and terrains.
Niagara (Niagara Escarpment is recognized as a UNESCO World Biosphere Reserve.)
Iroquoia (Bruce trail Hamilton)
Toronto
Caledon
Dufferin Hi-Land
Blue Mountains
Beaver Valley
Sydenham
Bruce Peninsula
No doubt, the whole trail is full of amazing views, but the mesmerizing scenery of the northern point of the Bruce peninsula is mind-blowing. It is the best part of the Trail.
Through this hiking route from Wiarton to Tobermory, approximately 264 km, one is amazed by stunning lookouts, especially the caves, Lion's head trail, etc.
There is a wide range of plants and wildlife along the Trail, including slow-growing centuries-old coniferous trees right on the limestone lip of the escarpment itself.
The best way to explore the Bruce trail is through Forks of the Credit provincial park and the Rattlesnake conservation area if you live in Toronto.
I found this beautiful waterfall while exploring the trail through the Forks of the credit area.
You can also read this to know more about the Forks of the Credit provincial park.
The Trail passes many government-owned parks like the Wooden conservation area, Stoney Creek, Dundas valley conservation area, Hamilton Brantford rail trail, Mount Nemo, Forks of the Credit provincial park, Mono cliff park, Bruce peninsula national park, etc.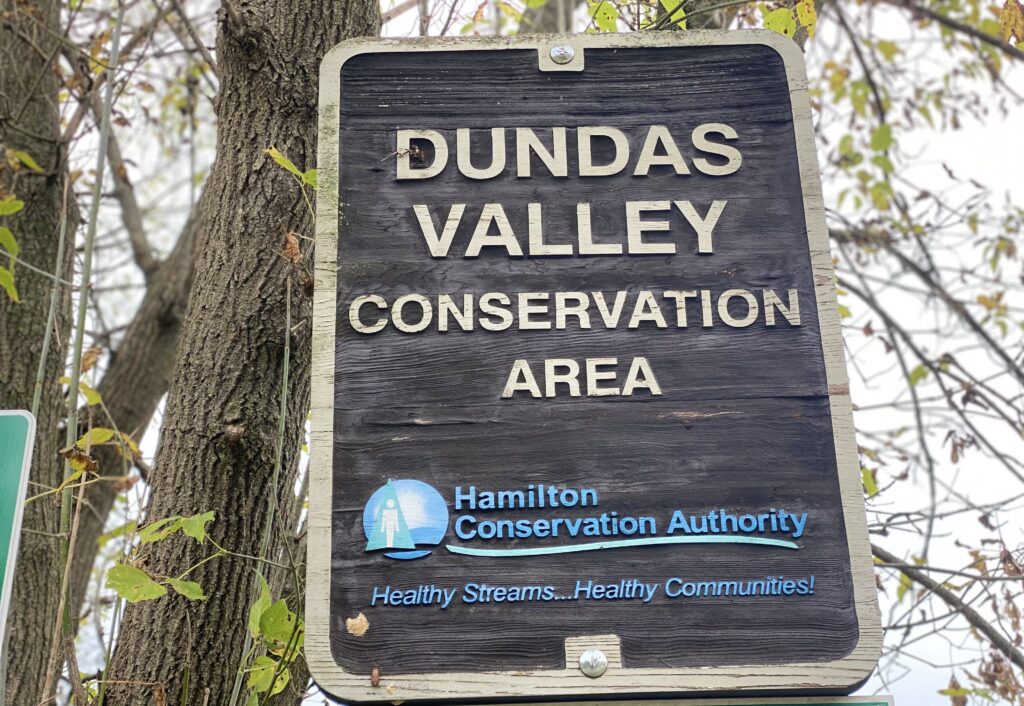 This Trail is a well-maintained trail system in Canada. The Trail runs through both public and privately owned property. One can enjoy amazing views from the mixed-woods forests to vineyards ( In the Niagara region ), quaint townships, lakeside cliffs, pristine waterfalls, etc. Hikers will find Great Lakes, wetlands, woodlands, coastlines, cliffs, savannas, swamps, and waterfalls throughout the Bruce trail.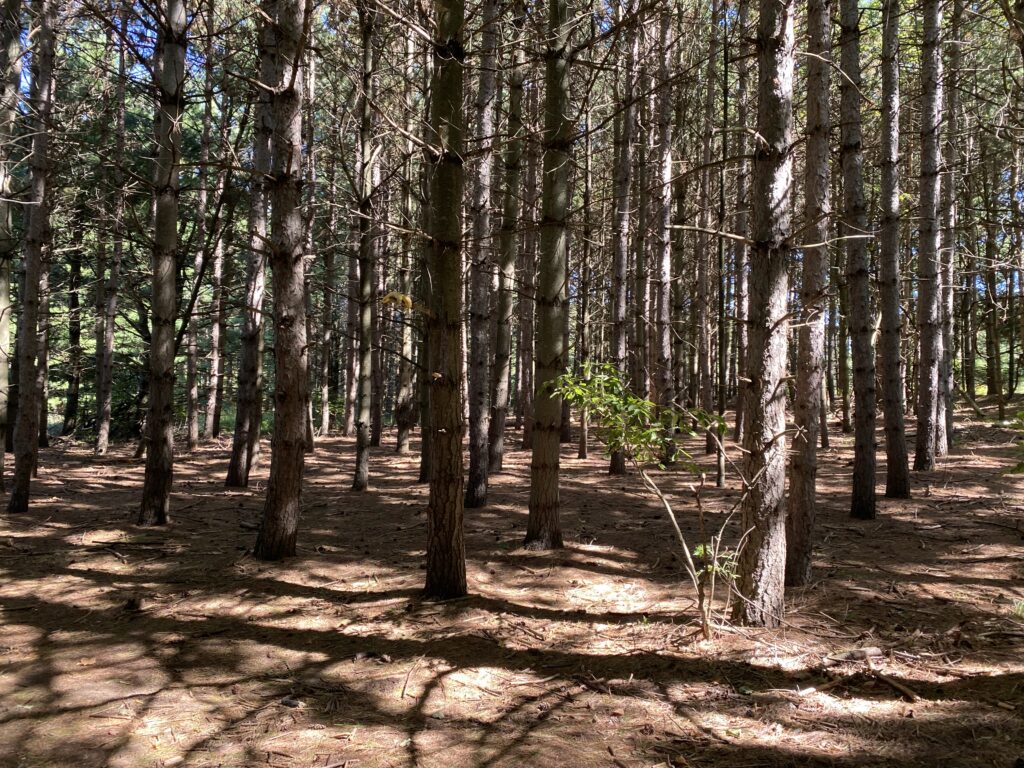 The Trail was officially opened in 1967. BTC has established handshake agreements with around 700 landowners to establish one ongoing Trail. Landowners allow hikers to pass through their private property, but visitors have to be respectful towards their property and keep moving along the path. The BTC protects and maintains around 16,000 acres of land.
You will find migratory hawks in the spring and falls season. You can watch turkey vultures and harmless garter snakes during hiking. Maybe you can also see Massasauga rattlesnake. They are not aggressive snakes but might strike you if they feel threatened. On the northern side of the Trail, there is a slight possibility to encounter bears.
A Few more facts
BTC well maintains the bruce trail, but you need to follow the path as per the trail markings. Don't deviate from your route for shortcuts.
If you want to complete the whole Trail in one stretch, you can not rely upon tent camping. You need to book few places for stays in advance.
Download the Bruce trail app to make your navigation easy and accessible.
Never forget sunscreen, water bottles and mosquito spray while exploring the trail.
Have you ever been to the Bruce Trail? I was hoping you could share your experience with me in the comment section.